Fall Intermediate Boot Camp schedule: Call 828-707-4553 to sign up for individual classes.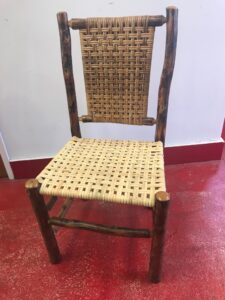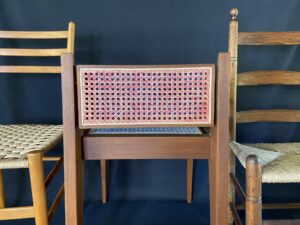 Perfect for someone interested in seat weaving as a business or for a hobby. Boot camps happen every Spring & Fall.
We will review the basics and give you invaluable tips to simplify the process. Save $250 on all 5 classes by signing up for boot camp. Boot camp can be spread out between spring & fall! Chairs are never simple- you must send photos of the chairs you want to bring before class.
Materials are included. We provide all tools for use during class. Bring your own chairs (BYOC) or we can provide them for you for about $50. Down payment of half the boot camp fee holds your spot.
Bring a friend: You both get $50 off for individual classes or you both get $200 off each for Bootcamp.