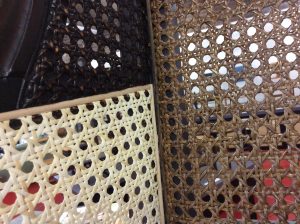 Whether a beginner or a pro, sometimes you weave yourself into a corner and need a little help getting straightened out. Tutorials are a good option for someone who is seeking guidance on a specific project or a weaving style that isn't offered in our regular sequence.
Here are a couple of common tutorial needs:
Get me started and I can go from there!
I'd like to check in and get a little help along the way.
I'm stuck! What have I done? And where do I go from here?
I'm at the end…now how do I finish?
Each project is unique, so time/materials are determined after discussing the project goals. Time blocks are scheduled in half-hour increments.
Cost: $50/hour
Materials: Students can bring their own materials or we can provide them for retail cost. Materials that are not in stock must be ordered well in advance of the scheduled tutorial.