NATIONAL CHAIR CANING DIRECTORY ASSISTANCE: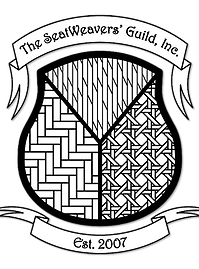 The SeatWeavers Guild is a great resource.  They have a list of members who teach and/or restore chairs. Find them on facebook. Become a member, attend annual gatherings and get advice from fellow chair nerds! FREE MEMBERSHIP IN 2020!
Peerless Rattan has a free directory plus videos & supplies.
www.wickerwoman.com is a paid directory of caners, wicker workers, and furniture repair professionals.
Cane & Wicker Restoration is a public Facebook group where folks all over the world post their projects, questions, and generally geek on chairs.
---
LOCAL (ish) SUPPLIES
Silver River Chairs: We keep a fair amount of rush, strand cane, 1/2 open cane webbing, and splint reed in our shop in Asheville. We are glad to sell you some stuff but no shipping…local pick up only!
Earth Guild on Haywood St in Downtown Asheville has reed, strand cane, sheet cane, spline, books, plus lots of great supplies
Suzanne Moore's Basketworks Vass, NC Orders and Information : 800-338-4972   •   Phone : 910-245-3049
Ace Hardware no rattan or rush but has everything else you need for your chair caning shop: shellac, clamps, tools, glue, free popcorn…
Asheville Hardware on Buxton Ave on the South Slope is da coolest. Wood slabs, finishes, glues, tools, and more.
---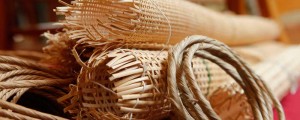 SUPPLIES ONLINE
The Country Seat in PA, good folks and very helpful.
HH Perkins in CT donated the material for the chair wall in the museum. Y'all rock.
Frank's Cane and Rush Supply in CA, also pretty cool people. Remember the time difference.
The Caning Shop also in CA, also pretty cool people. Remember the time difference.
Cane & Basket Supply also in CA, great for bulk spline.
V.I. Reed & Cane in Arkansas.
Peerless Rattan located in Michigan….check out their videos.
The Basket Maker's Catalog  in Kentucky has great online instructions:
Royalwood, Ltd. in Ohio, does wholesale & retail. Carries black cane!
---
STRUCTURAL WORK OR STAINING/REFINISHING:
Custom Woodworks (home workshop in Mills River) Bob Haase. 828-707-2946
McCall Restoration Services  (home workshop in Arden) Tim McCall. 828-301-3480
Furniture Repair Works (new home workshop) Joe & Linda Mc Carson. 828-670-7764
Barnhardt's Restoration off Sweeten Creek Rd. Gary Barnhardt. 828-687-9930
Crossroads Woodwork shop in East Flat Rock. Gene Robeson. 828-697-1923
---
UPHOLSTERY:  
Biltmore Upholstery new location in Fletcher, NC. (828) 676-2400
Stevens Upholstery in North Asheville, NC (828) 645-3422
Redwood Upholstery 362 Depot St. in the River Arts District (828) 251-5335
Quality Upholstering Burnsville, NC 28714 (828) 682-1677
Erin Hardy Home studio, by appointment. (828) 337-1978
---
WICKER WORK:
my guru Andrea Clarke works out of her home in Asheville. Also does chair caning, taught me the xs!  828-545-3618
Chris Meyers, find him on Facebook or in Franklin NC. 828-371-8042
Rob Anderson, Anderson's restoration in Yadkinville, NC.  336-679-3317
Becky Petrick, Whistle Stop Farm in Lincolnton, NC. 828-308-0234
Joel Burman, Wicked Wicker Works in Richmond, VA. 804-968-8668
---
CHAIR GURUS:
Brian Brace Fine Furniture in Black Mountain.
Woody's Chair Shop: Located in Spruce Pine, 200 years of WNC Chair Making History.
Alan Daigre in Woodbury, Tn. Pieced wood block chairs…dang
Brian Boggs Chairmakers.  Located off Amboy Rd on the outskirts of the River Arts District, their shop is a must see for chair nerds.
Dr. Brian Crossley of Chester, UK is credited for the historical information in the Caner's Handbook.  Dr. Crossley wrote this fantastic case study of caned furniture for the East India Company at Home, a research project for University College London. He has been very kind to an American chair nerd who emails him from time to time.  Much obliged for his time spent educating and enlightening a total stranger.
---
EXPLORE MORE CHAIR CANING IN THE REGION:
Folk Art Center of the Southern Highlands Craft Guild on the Blue Ridge Parkway. Galleries, exhibits, shop, demonstrations, special events.
Grovewood Gallery at the Grove Park Inn. Great furniture upstairs
Arrowmont School of Arts & Crafts in Gatlinburg, TN has an incredible selection of corn shuck chairs in the dining hall and all over the place.
John C. Campbell Folk School in Brasstown, NC has chair caning classes and classic antique woven chairs throughout the property.
Artisan Center at Berea, Kentucky and while you're there, head up to Pleasant Hill Shaker Village and freak out on the chairs. Seriously.
---
CHAIR CANING BOOKS:
The Caner's Handbook by Bruce Miller and Jim Widess.  Black and white photos but lots of typical chair projects.
Most excellent chair book ever.  American Seating Furniture 1630-1730.  Benno M. Forman
L. Day Perry's old school 1887 book is online! Here is the 1917 version: https://archive.org/details/seatweaving00perriala
Chair Caning bibliography in the works.
Visit our library to see our collection of technical manuals, historical books, biographies, catalogs…
---
My favorite places to find chairs in Asheville:
Antiques at Riverview Station in the River Arts District
Nostalgique, & Atomic Furnishing & Design is a chair nerd Mecca in Biltmore Village.
Village Antiques has fine fine FINE furniture, and entire floor of mostly chairs upstairs, and a secret basement of awesomeness.