NATIONAL CHAIR CANING DIRECTORY ASSISTANCE: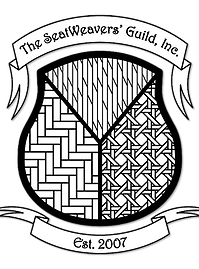 Visit www.wickerwoman.com for a national directory of chair caners, wicker workers, and furniture restoration experts.
The SeatWeavers Guild is a fantastic resource.  They have a list of members who teach and/or restore chairs. Find them on facebook. Become a member! Attend annual gatherings and get advice from fellow chair nerds!
Peerless Rattan has a directory by state, videos and caning supplies.
Cane & Wicker Restoration is a public Facebook group where folks all over the world post their projects, questions, and generally geek on chairs.
---
LOCAL (ish) SUPPLIES
Earth Guild on Haywood St in Downtown Asheville has reed, strand cane, sheet cane, spline, books, plus lots of great supplies for loom weaving, dyeing, craft books, leather….
Suzanne Moore's Basketworks Orders and Information : 800-338-4972   •   Phone : 910-245-3049
Ace Hardware on Merrimon (and other locations) does not have rattan or rush but has everything else you need for your chair caning shop: shellac, clamps, tools, glue, free popcorn, and super helpful folks.
Asheville Hardware on Buxton Ave on the South Slope is da coolest. Wood slabs, finishes, glues, tools, and more. Friendly folks and a super convenient location.
---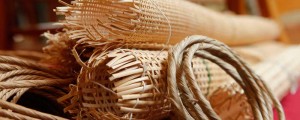 SUPPLIES ONLINE
The Country Seat in Pennsylvania, good folks and very helpful.
HH Perkins in North Haven, CT donated the material for the chair wall in the museum. Y'all rock.
---
STRUCTURAL WORK OR STAINING/REFINISHING:
Custom Woodworks.  Bob Haase in Mills River.  828-707-2946
McCall Restoration Services Tim McCall in Arden.  828-301-3480
Furniture Repair Works on Brevard Road.  828-670-7764
Barnhardt's Restoration.  off Sweeten Creek Rd. 828-687-9930
Crossroads Woodwork Gene Robeson. East Flat Rock. 828-697-1923
---
UPHOLSTERY:  
Biltmore Upholstery 101 Fairview Rd #E, Asheville, NC 28803       (828) 274-6722
Stevens Upholstery in North Avl  220 Weaverville Rd.  Asheville, NC 28804  (828) 645-3422
Redwood Upholstery 362  Depot St. in the River Arts District    (828) 251-5335
Quality Upholstering 9191 State Hwy 197 S. Burnsville, NC 28714  (828) 682-1677
Erin Hardy (By appointment) Haywood Rd, West Asheville by Urban Orchard. (828) 337-1978
---
WICKER WORK:
my friend Andrea Clarke works out of her home in Asheville.   828-545-3618
Chris Meyers, find him on Facebook or in Franklin NC. 828-371-8042
Rob Anderson, Anderson's restoration in Yadkinville, NC.  336-679-3317
Becky Petrick, Whistle Stop Farm in Lincolnton, NC. 828-308-0234
Joel Burman, Wicked Wicker Works in Richmond, VA. 804-968-8668
---
CHAIR GURUS:
Brian Brace Fine Furniture in Black Mountain. Stay tuned for a collaboration with our seats!
Woody's Chair Shop: Located in Spruce Pine, Scott Woody is a 7th generation chair maker.
Alan Daigre in Woodbury, Tn…just opened a new chair shop. Pieced wood block chairs…dang
Brian Boggs Chairmakers.  Located off Amboy Rd on the outskirts of the River Arts District, their shop is a must see for chair nerds.
Dr. Brian Crossley of Chester, UK is credited for the historical information in the Caner's Handbook.  Dr. Crossley wrote this fantastic case study of caned furniture for the East India Company at Home, a research project for University College London. He has been very kind to an American chair nerd who emails him from time to time.  Much obliged for his time spent educating and enlightening a total stranger.
---
EXPLORE MORE CHAIR CANING IN THE REGION:
the Folk Art Center of the Southern Highlands Craft Guild on the Blue Ridge Parkway
the Grovewood Gallery at the Grove Park Inn. Great furniture upstairs.
the John C. Campbell Folk School in Brasstown, NC
the Artisan Center at Berea, Kentucky
---
CHAIR CANING BOOKS:
The Caner's Handbook by Bruce Miller and Jim Widess.  Black and white photos but lots of typical chair projects.
Most excellent chair book ever.  American Seating Furniture 1630-1730.  Benno M. Forman
Chair Caning bibliography in the works.
Visit our library to see our collection of technical manuals, historical books, biographies, catalogs…
---
My favorite places to find chairs in Asheville:
Antiques at Riverview Station in the River Arts District has great chairs at great prices.
Bon Vivant Co.  home decor and design center features an eclectic mix of elegant items.
Oddfellows, Nostalgique, & The Local Antique Market complex is an antique mecca at 124 Swannanoa River Road.
Village Antiques has fine fine FINE furniture and a secret basement of aweomeness.
Nothing New on Tunnel Rd. East is a consignment shop with great chairs at good prices.
Revive Asheville is a boutique shop in Biltmore Village specializing in exceptional 20th Century Modern Design.