Welcome to Silver River Center For Chair Caning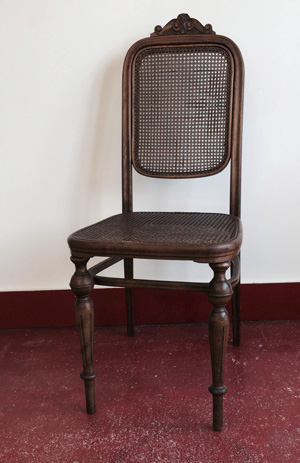 The nation's only chair caning school & museum is operated by Brandy Clements & Dave Klingler, two chair nerds on a mission to dispel the myth that chair caning is a "dying art."
All restoration fees, class fees, and chair nerd t-shirt sales help keep the chair caning museum FREE for the education of the masses. Thanks for your support.
NEW ONLINE CLASS! EVERY MONDAY IN FEBRUARY 10AM-12PM
We will be teaching Splint and Shaker tape Weaving online partnering with John C Campbell Folk School & Lessonface, and online learning platform. *MATERIALS INCLUDED!
2 hour zoom class each with "office hours" Mon-Fri 12-4 where we are available to answer your questions via text or FaceTime. Click here to sign up or learn more!
Dave Klinger and Brandy Clements of Silver River Center of Chair Caning are two of the most passionate and energetic people I have ever met in any industry. They have the ability, patience and knowledge to assimilate with both the novice weaver or the highly experienced craftsman. Two of the most talented weavers, businessmen, organizers and genuine people in the Chair Seat Weaving Industry. It will be no surprise to me to watch the Silver River Center of Chair Caning succeed and flourish for many decades to come.— Ray DeFrancesco, President HH Perkins Co.
Take Our Chair Caning Survey
Help us get a picture of the state of chair weaving in the 21st century.
---
Latest Articles From Our Blog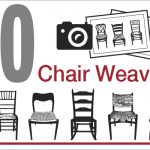 Big News! A Research Project on Chair Caning and Seat Weaving in the US People…